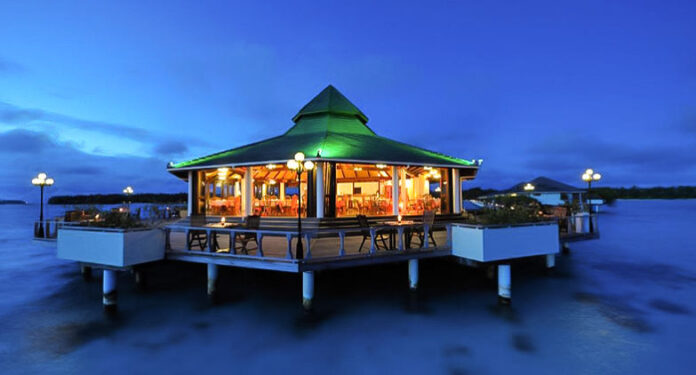 Everyone wants to enjoy resorts vacation in Maldives. Go through the list of best resorts in Maldives.
Sun Island Resort
The best place to visit in the Maldives can be Sun Island resort which is full of pretty Beaches. Shallow water pools, and resorts, and this can be considered a dream destination for many. There are many beachside restaurants there which you can enjoy even though the place is famous for the cafes there.
Vaadhoo Island Resort
Vaadhoo island which is famous for its strikingly shining beaches is a place whose sand glows. You can even see in the dark. If you visit here in the evening you will get the most beautiful view of your life. Which you would love to witness.
National art is the best place for you if you are a good artist and love witnessing new art pieces or even want to encourage different people's work then this place is a must visit. This has the best and most famous painting of many artists.
Many resorts contain essentials of luxury experience; these places are perfectly honed to perfection and craftsmanship. This can be loved for resort architecture which is just magical and with the wave like a welcomed lunge.
Soneva Jani
Soneva Jani Noonu Atoll, Maldives is built on a large Island. One of the largest lagoons in the country surrounded by endless shallow water. You can go there on a barefoot, vacation because the interior. And the architecture of the place are designed that way. You will feel very special with their seamless services. There you will get your private overwater villa with your private pool. Also along with the movable roof which is above the bedroom. Fun activities are also there like some villas with water rides. Don't forget to visit the chocolate and ice cream parlors. Which are to be open in the evening till late at night. The most fun part is it is free. You can come here as much as you want to.
This Resorts is surrounded by many big, small and pretty islands, tours for these can be done in a single day. You can also take a seaplane flight there, and you can also have a tour around the island. And during that, you can click the most beautiful pictures of your surroundings. Also have a clear view of Maldives as you are quite above. You can also go for a submarine adventure. Where you can opt for a submarine and can go to the best, most beautiful locations underwater. Where you will be getting a close view of the Marine life which you will love watching from the window of the submarine.
You can also go for a sunset fishing tour, which can add the best and most thrilling experience to your trip, and for this, you can go during the sunset during that time you will love the view. Not only the fishing, you will also love the sunset view from the horizon.There are many beachside restaurants there which you can enjoy going even the place is famous for the cafes which are there.
These are best resorts in maldives.