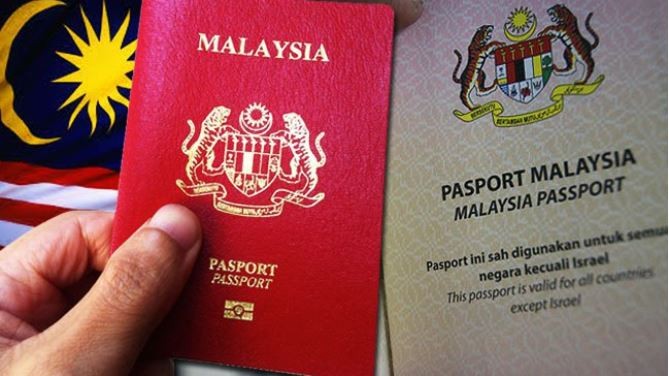 Malaysia is a popular tourist destination for Indians, and with good reason. Malaysia offers a diverse range of experiences, from the bustling city life of Kuala Lumpur to the stunning beaches of Penang.
And if you're an Indian citizen planning a trip to Malaysia, there are a few things you need to know about the visa application process. So in this blog, I will not only take you through the application process but also provide you with all the essential and helpful information.
So let us begin:
All You Need To Know About Malaysia Visa For Indians
Indian nationals are not visa-exempt, meaning you must get a Malaysia visa for Indians before they can enter the country.
Fortunately, Malaysia offers several types of visas, including Malaysia tourist visas, and business, student, and work visas. However, the Malaysia visa requirements vary depending on the type of visa applied for.
Also, Indian nationals who plan to stay in Malaysia for an extended period of time should research the specific requirements for the type of visa they are interested in applying for.
Thankfully there are a few ways that you can apply for a Malaysia visa. Firstly, you can apply in person through the Malaysian embassy or consulate that is nearest to you.
Secondly, Indians can also apply for a Malaysia visa online. The Malaysia eVisa for Indians is a convenient way to obtain a travel visa without having to go through a consulate or embassy. The Malaysia tourist visa for Indians applied online is valid for 30 days from the date of issuance and allows for a single entry into the country.
So, for those planning to stay in Malaysia for longer periods of time, it is necessary to apply for a different visa through the Malaysian embassy or consulate in their home country.
Lastly, those seeking to enter Malaysia for business or tourism purposes can apply for a Malaysia visa on arrival for Indians, which can be obtained at a Malaysian airport or designated port of entry. However, you must meet the specific eligibility for a Malaysia visa on arrival.
Eligibility Criteria And Basic Requirements To Get A Malaysia Visa For Indian Citizens
Malaysia visa requirements for Indian citizens are simple and straightforward. Similarly, the eligibility requirements are basic, and most applicants will have no trouble fulfilling them.
To be eligible for a Malaysia visa, Indian nationals must meet the following criteria:
You have all the required documents for visa application
You do not have a criminal record
You are not restricted from entering the country
You have sufficient funds for your trip
You carry all the documents when travelling to the country
Lastly, the required documents for a Malaysia visa are as follows:
A valid passport with at least six months of remaining validity.
In addition, applicants must have proof of onward travel.
Sufficient funds to support their stay in Malaysia.
Two recent passport-sized photographs.
A completed visa application form if you apply through the embassy or consulate.
You'll also need to provide proof of onward travel.
Proof of accommodation in Malaysia
Medical and travel insurance that covers your stay in Malaysia is always helpful.
Suppose you decide to apply for a visa other than a Malaysia tourist visa. In that case, you might need to provide additional documents, such as an invitation letter for a business visa or proof that you are visiting a hospital for a medical visa.
Simple Steps To Get A Malaysia Visa For Indians Online
Getting a Malaysia visa for Indian citizens online is a hassle-free and convenient way to obtain a travel visa.
The procedure for a Malaysia visa is relatively simple and straightforward, and it should only take minutes to complete. Just make sure that you have all of the required documents before you begin the application process.
So to get a Malaysia visa, you'll need to follow the evisa process:
The first step is to create a new account on the Malaysia eVisa portal website and confirm your email address before filling out an online application form. Next, you must log into your account to start the application process.
You'll need to provide some basic information, such as your name, address, and date of birth. You'll also need to upload a copy of your passport, passport-style photo, flight tickets, proof of accommodation, and any other documents that will assist your application.
Next, you must review the information in your form and ensure that it matches all your documents. After reviewing, you must pay the relevant visa application fee. For example, for a single-entry Malaysia tourist visa, you must pay RM 50 or approximately INR 850.
Lastly, you must submit your application and wait for dor the visa to be processed. For example, a Malaysia visa for Indians, when applied online, can take up to 2 days to process. The processing time for visa applications can vary in certain cases, so be sure to apply well in advance of your planned trip.
Once you've submitted your application, you'll be able to track its progress online. Before long, you should receive an email letting you know that your evisa has been approved.
After that, all you need to do is print out the eVisa and bring it with you when you travel to Malaysia. The whole process is quick and easy, so there's no need to stress about getting your Malaysia visa.
With your visa in hand, you're ready to start planning your dream vacation.
What Is The Process Of Getting A Malaysia Visa On Arrival For Indians?
Generally, applying for an eVisa is the easiest, but if you need to travel to Malaysia urgently, a visa-on-arrival option is always beneficial.
To apply for a visa on arrival you would need to carry all your required documents mentioned earlier, to Malaysia. However, it does not end there.
You must also meet the following eligibility for a Malaysia visa on arrival for Indians:
You must have a valid Indian passport.
You are only allowed to stay 15 days or less in Malaysia.
You have a valid visa for Thailand, Indonesia, Singapore, or Brunei and are flying from one of these countries.
You have at least USD 500 in cash, credit, or debit card.
You have a return flight ticket and money to pay fees of RM 200 or approx. INR 3500.
Lastly, the application process to get a Malaysia visa for Indians from the airport is simple. Upon landing in or entering the country, you will queue at the immigration desk to apply for the VOA.
You will fill out the form and provide the necessary documents. The immigration officer will receive and grant you the Malaysia visa for Indians. And then you are good to enter the country for your trip!
Conclusion
By following the simple application process and meeting basic eligibility requirements, Indian nationals can easily obtain a Malaysia visa.
And once you have your Malaysia visa, you're ready to start planning your adventure!
Once you are in Malaysia, enjoy all that this lovely country has to offer.