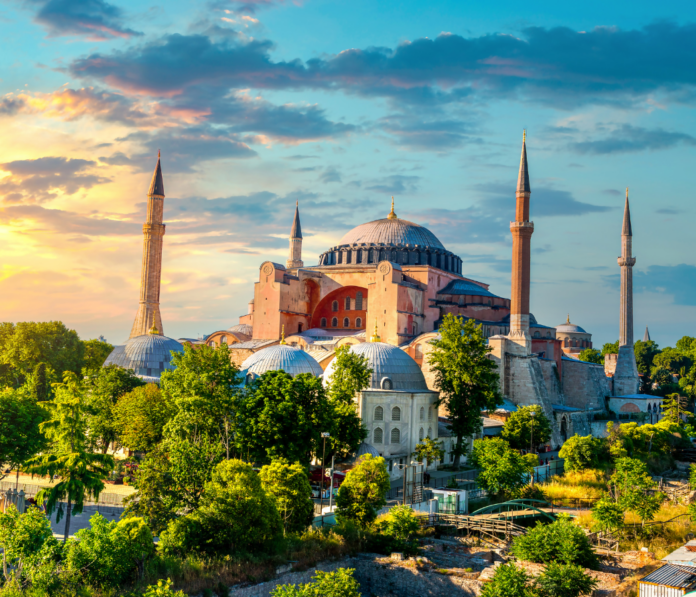 Do you want to visit a Halal destination that will satisfy all your needs as a Muslim traveler? A holiday destination that features a great assortment of Halal food, ladies-only facilities, and everything else? Well, this ultimate list of Halal tourist destinations will no doubt inspire you to plan your next trip.
While there are many fun and wonderful places to visit in the world, many of them are more like vacation spots than vacation destinations for leisure travelers. I don't feel this, and so I'm choosing to highlight spots that joyfully emulate the festive spirit.
Muslim-friendly destinations are listed below if you're a Muslim, a friend, a couple, or a woman traveler by yourself.
Indonesia:
Muslims make up more than 90% of the population in Indonesia, so it is not surprising that the country is among the top-rated for Muslim holidays. Not only does the country have an Islamic history beginning in the 13th century, but it has a lot of Muslim residents.
If Indonesia is a place, you're considering traveling to where you can also find women-only facilities, mosques, and halal food, then it is likely at the top of your list.
Some of the best Indonesian restaurants where you can enjoy typical food such as nasi goreng (fried rice), bakso (meatballs), and sate Ayam (chicken skewers) are hotspots of Palapa.
Travelers should go to Indonesia between April and October for a halal holiday from Uk, which is the dry season. As some of the most well-liked tourist attractions in the nation, I would suggest visiting Bali, Lombok, or Jakarta.
Some of the best friendly activities to do in Indonesia are:
Visit the Bali Safari and Marine Park
Go on a snorkeling or diving trip
Spend a day at one of the many waters' parks
Take a cooking class
Malaysia:
Another Asian nation that you ought to be aware of is Malaysia. If you're trying to find a Halal holiday from Uk. Similar to Indonesia, Malaysia is a great place to find Halal cuisine and facilities for women alone. Try some of the best Halal Malaysian cuisines, including rendang, roti canai, and nasi lemak (coconut rice) (beef stew).
Malaysia is best visited between February and October, which is the country's dry season.
Kuala Lumpur, Langkawi, Penang, and Melaka are a few of the top tourist destinations in Malaysia. The following are some of the top Muslim-friendly activities:
Visit the Petronas Twin Towers
Go on a jungle trekking adventure
Visit the tea plantations in Cameron Highlands
Take a ride on the North Borneo Railway
Go scuba diving or snorkeling
Turkey:
Another fantastic Halal Holiday from Uk spot is Turkey, especially if you want to go somewhere with a long Islamic heritage. Around 99% of the population is Muslim, and Islam has been practiced there since the 7th century.
You'll find that there are many eateries to choose from when it comes to Halal food. Kebabs, pides, and lahmacun are some of the best Turkish foods to try.
The finest seasons to travel to Turkey are spring and fall.
Istanbul, Cappadocia, Ankara, and Izmir are among Turkey's top tourist destinations. Of course, there is also Antalya, a seaside city renowned for its stunning beaches.
Egypt:
Egypt should be at the top of your list if you're wanting to take your next halal Holiday from UK to an African country. Islam is the most common religion in the nation, with over 90% of the people being Muslims. You'll discover that several eateries and cafés provide Halal meals and cater to Muslim travelers. The best Egyptian food to sample is shawarma, ful medames, and koshary.
The winter season, which lasts from November to February, is the ideal time to travel to Egypt.
Egypt's top tourist destinations include Cairo, Luxor, Aswan, and Alexandria. If you want to add some beach time to your plan, there are also the coastal towns of Sharm El Sheikh, Hurghada, and Marsa Alam.
The top events in Egypt that are welcoming to Muslims are:
Visit the Egyptian Museum
Explore the pyramids of Giza
Take a felucca ride down the Nile
Visit the Valley of the Kings
Bungee jump off Cairo Tower
Qatar:
On the Arabian Peninsula, in the Middle East, is the Islamic nation of Qatar. The UK's Top Destination for a Halal Vacation. In Qatar, where the majority of people are Muslims, Islam has been recognized as the official religion since the country's establishment in the seventh century.
The first Muslims entered Qatar during the reign of the Prophet Muhammad, beginning a long and rich history of Islam in the country. Qatar now has over 1,000 mosques, with the Grand Mosque in Doha being the largest.
In Qatar, halal food is widely accessible, and some of the most well-liked dishes are thareed machboos, and kabsa (rice with meat) (a bread and stew dish).
Doha, the capital and largest city of Qatar, is the ideal place to travel to. Many of Qatar's most well-known attractions, such as The Pearl Qatar, Katara Cultural Village, and Souq Waqif, are located in Doha.
When the weather is cooler, November and March are the ideal time to visit Qatar.
The best Muslim-friendly activities include
Shopping at the Souq Waqif
Visiting the Museum of Islamic Art
Exploring Katara Cultural Village
Praying at the Grand Mosque
Watching a falconry display