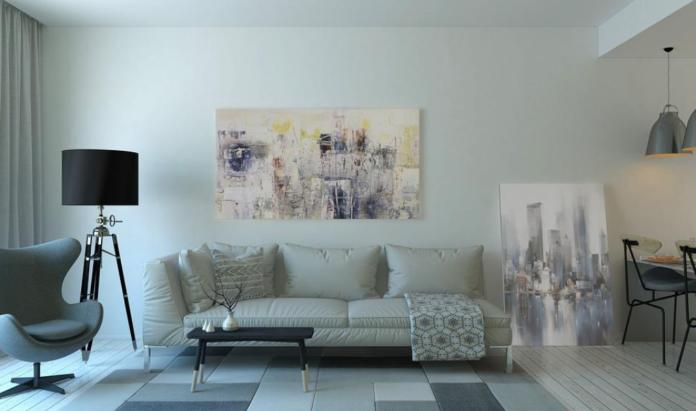 Are you tired of the way your interior space looks? Are you on a budget but looking for ways to improve the vibe of your living space?
Do you come home to a gloomy, dark interior space and want to make things cozy and welcoming?
If the answer to any of these questions has been a yes, then you are here at the right place.
Without further ado, let us jump straight into the list of tips to improve your living space.
Read on to learn more!
Add a Fireplace
With winter just around the corner, you might want to improve the living room as you know you will be spending more time inside than outside now. You might want to add a cozy little fireplace. If you already have a real fireplace at home, you might want to opt for a home chimney inspection first.
Remember how we said that you might want to make things cozier around the house, and one of the easiest ways to do so is by focusing on improving your fire space. Add string lights around the fireplace, set up a few of your best photos with your loved ones, and hang up Christmas decorations.
In the end, it all comes down to your personal preferences.
Improve the Walls
If you are on a budget but want to improve your living space, you might want to boost the walls of your house. One of the easiest ways to do this is by adding a fresh layer of paint to the walls. Before you start painting the walls, you might want to understand how different colors impact one's mood and set the vibe for that particular room.
For instance, a typical choice for a bedroom is blue, as the color blue induces serenity and makes you feel calm and grounded.
Nonetheless, if you are into wall frames and artwork, you might want to opt for a neutral color for the walls, such as white or beige. Later you can use the walls as a canvas to display your artwork.
Focus on Lights
Did you know that the lights greatly impact how a room feels? If you want to make your living space cozy and welcoming, you might want to experiment with the different lights in the room. For instance, you might want to use yellow or warm light in your bedroom.
An ideal light source in the bedroom would be wall sconces or side tables – just avoid any bright light that is fixed on the ceiling in your bedroom. You might want to keep the chandelier for the living room only.
Deep Clean the House
Sometimes all the house needs is a detailed session of deep-clean. You will be mesmerized to see all the things that you might have hoarded over all these years. Start with one room at a time and deep clean your house. You might want to donate all those extra things to someone in need – or – you could set up a garage sale and make some extra money on the side. 
Also read travellinground