There are two kinds of Halloween fans. The first one takes pleasure from pumpkin carvings, trick-or-treating, decorating, costume parties, and basically having fun. The second one, on the other hand, prefers the darker side of things. They find excitement in everything paranormal, from binge-watching horror movies to actually getting out there to go ghost hunting.
If you're more of the latter, then Dublin Ireland is one amazing destination you shouldn't miss this Halloween. From having the biggest indoor scream park in Ireland to being home to a wide array of haunted locations, Dublin has everything you need for a good scare.
In this article, we list down 5 things every paranormal fan will love in Dublin this Halloween.
1. Scream at the Nightmare Realm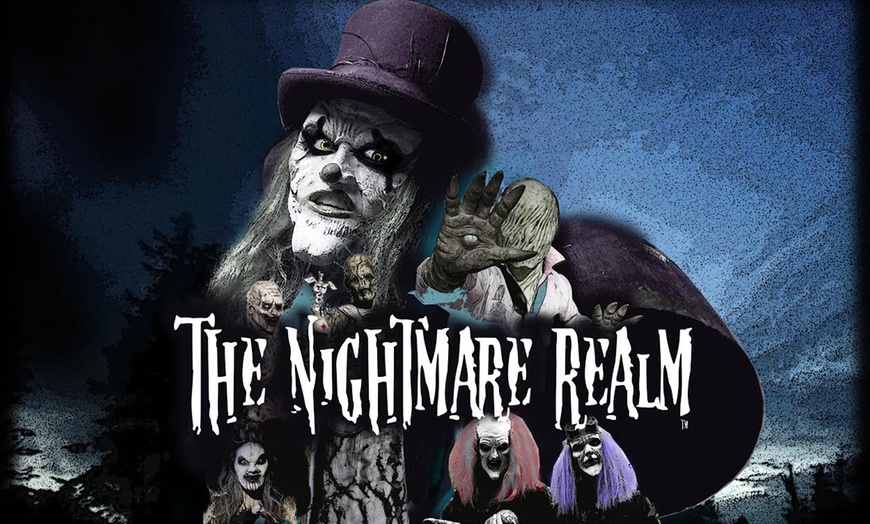 Here's something much scarier than watching a horror movie — experiencing what it feels like to be in the shoes of the movie character, with jumpscares at every turn!
The Nightmare Realm is Dublin's biggest indoor scream park. It features a couple of blood-curdling scare mazes with fantastic set design and terrifyingly brilliant actors that'll keep your heart pounding loudly. This Halloween, The Nightmare Realm introduces scare areas like The Haunted Orphanage, Sewer's Cannibal's Playground, Death Row Penitentiary, and Attack of the Clowns.
The Nightmare Realm also has other attractions for paranormal fans including The Little Museum of Horrors, Halloween Town, and The Banshee Audio Experience. As its same suggests, expect some nightmares after your trip.
2. Sleep in a haunted hotel
Are you brave enough to spend a night in a haunted hotel? You may stay in a luxury hotel with a ghost of a little girl named Mary Masters as your companion. You may also lodge like a king in a 12th-century Norman castle-turned-hotel and discover whose footsteps you're hearing at midnight. Take your pick!
Don't worry — none of the ghosts in Dublin were rumoured to be aggressive. But you may find their eerie presence a bit distracting, especially when you're trying to get a good night's sleep! 
3. Book a budget hotel near Glasnevin Cemetery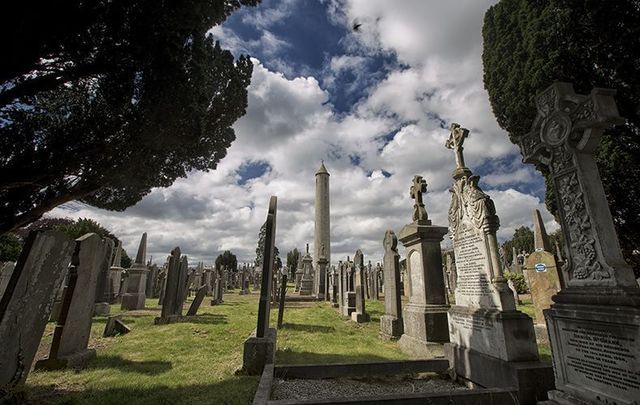 Okay, booking a haunted accommodation might be a little too far. But if you're planning to incorporate Halloween into your accommodation, you may look for a hotel near Glasnevin Cemetery.
Opened in 1832, this large cemetery in Glasnevin, Dublin contains historically notable monuments and graves of many Ireland's national figures. These include graves of Daniel O'Connell, Charles Stewart Parnell, Michael Collins, Éamon de Valera, Arthur Griffith, Maude Gonne, and more. Aside from Victorian burial grounds, Glasnevin cemetery also includes a museum with guided tours and interactive exhibits.
Why book cheap accommodation in Dublin that's near Glasnevin Cemetery? Visiting the graveyards during darker hours hits differently.
4. Meet the mummies at St. Michan's Church
St. Michan's Church is one of Dublin's most haunted. The site where the current church is built can be traced back to 1095 and then rebuilt in 1685. With a church that's been around for centuries, it's not surprising why the church is believed to be filled with weary spirits.
Whether you have an active third eye or not, you're guaranteed to "see dead people" at St. Michan's Church: under the church, down a narrow stone stairway, are burial vaults containing mummified remains.
The underground tomb houses many of Dublin's most influential you'll have to go down the church's vault or underground tomb to 17th, 18th, and 19th-century families. These include the legendary Sheares brothers, the republican revolutionaries convicted of high treason after the 1798 Irish Rebellion. You can also find the 400-year-old corpse and a body whose hands and feet have been severed.
Some visitors claimed to have heard "whispering voices". So should you feel some cold sensation at the back of your neck, chances are that it's not the chilly, autumn air — but something (or someone) else.
5. Sign up for a night of ghost hunting around Dublin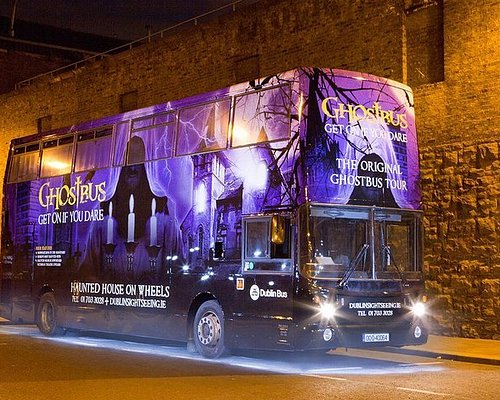 We all know that indoor scream parks are filled with actors in creepy costumes and staged rooms. If you're looking for a real, terrifying experience, signing up for a ghost tour is your best bet.
Hear the gruesome, TRUE stories of murder, massacre, cannibalism, brothels, and demonic worship as you visit Dublin's most haunted places. Our dedicated guides will share a lively commentary about the haunted sites in your itinerary, including their dark past and the haunting stories backed by historical data. Some of the destinations you'll visit include St. Michan's Church, Dublin Castle, Olympia Theatre, and Hellfire Club.
Also read: Outsmart Travel Scammers: 7 Tips to Avoid Travel Booking Scams Online
Author Bio: Carmina Natividad is a foodie and travel buff who enjoys writing and sharing articles about travel and money-saving. You can count on her when it comes to hacks on accommodation, airfare, dining, and fun yet cheap ways to get around the city. To know more about budget travel and affordable hotel alternatives, visit DCU Rooms.