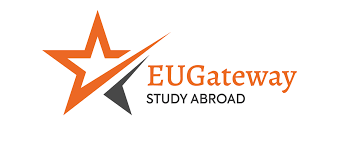 The Bologna Process established a unified European structure for postgraduate education in Germany. German master's degrees are considered "second cycle" credentials. They often come after a Bachelor's degree first cycle and can help students become ready for a Ph.D. In Germany, the majority of master's degrees are taught courses that you must finish before moving on to an independent project or dissertation.
One of the most sought-after postgraduate study programs in Europe is a study masters in germany. It is easy to see why Germany is one of Europe's top study abroad destinations given its long history of higher education and the abundance of English-language courses available. Germany has more top-ranked institutions than any other nation outside of the UK and the USA, and tuition fees make up the majority of the cost of attending school there. 
Here are some reasons to do a master's in Germany
A history of innovation and ingenuity – Germany's advancements in philosophy, religion, and the arts are just as well-known as its contributions to science and engineering.
The invention of the modern university – German intellectuals helped to build the modern research university, including Wilhelm von Humboldt. Their pedagogy placed a strong focus on academic independence, rigor, and honesty.
A proudly international outlook – Foreigners make up around 11% of the student body at German institutions. Graduates from both EU and non-EU countries can take advantage of the country's excellent post-study employment prospects.
World-renowned qualification – Other than the UK and the USA, Germany boasts more top-ranked universities than any other nation. The world recognizes and values its degrees.
Affordability – In Germany, the bulk of postgraduate education is free. For Masters's programs, the majority of German universities don't charge any tuition. Germany has affordable living expenses when compared to other European nations.
List out the type of universities
In Germany, there are more than 500 institutions with more than 20,000-degree programs. German research institutions, including those administered by the Max Planck Society, are famous worldwide. These study masters in germany frequently collaborate with enterprises, industries, and academic institutions. They don't often confer degrees less than a Ph.D., though. 
Research universities – It conducts scholarly research on a range of topics. They grant a variety of Ph.D. and Masters' degrees.
Technical universities – It has traditionally concentrated on research in the fields of science, technology, and engineering. Many currently provide degrees in many topic areas.
Universities of applied science – It emphasizes practical topics, like engineering, business, or social science. They frequently collaborate with businesses or other organizations.
Colleges of art, film, and music – It provides specialized hands-on training in artistic areas. Candidates often need to show that they have the necessary creative experience and talents.
The course's material as a master's degree in Germany
The majority of German master's degrees are divided into discrete modules or other study units. The content of various programs will differ. You may learn through lectures, small-group seminars, hands-on workshops, fieldwork, or supervised independent study, depending on your program.
A research university's academic curriculum is likely to have a significant number of core lectures and seminars. Practical laboratory work or independent study and reading will help this.
Programs at Applied Science Universities frequently have a stronger focus on the workplace. They consist of practical instruction and workshops planned by outside specialists and business leaders.
Final words
Germany is well known for its reasonably priced institutions, extensive selection of programs, and stellar reputation in the field of education.