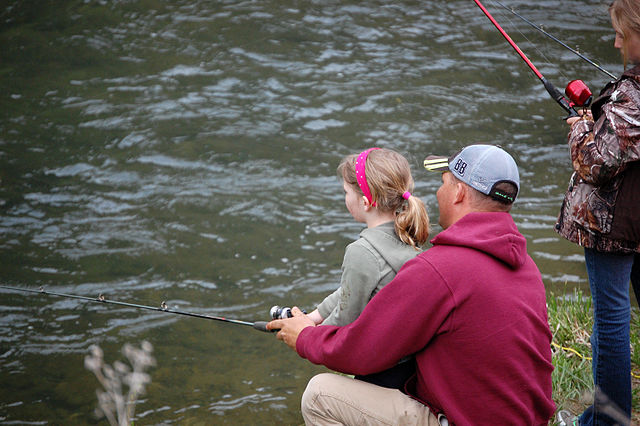 There is nothing better than spending a day out with friends and family. There are people who love fishing and they will die to find a good spot for fishing. Well if you are looking for the best fishing spots on long island then you are at the right place. Long Island is visited by millions of tourists every year. Fishing is at the top of their to-do list. In Long island, people will find both saltwater and freshwater fishing spots. There are hundreds of sound fishing spots where one can enjoy the fun of fishing. This is why Long Island is on the top for fishing. Get ready with your fishing rod and hook because this summer you will enjoy fishing in some of the great spots for fishing on the island.
Robert Moses State Park
If you are visiting Long Island to enjoy your vacation and looking for a fine spot then Robert Moses State Park is where you will find some of the finest spots. There is a shoreline of five miles and the state park is situated southwest of Fire Island. Here you will find a variety of fish like bluefish and fluke are the two most popular ones. You can sail on your own, hire a boat or look for piers to enjoy your fishing.
Bellows Pond
Jones beach is just meant for fishing only. Don't worry if you are not carrying any bait with you or fishing gear. There are shops at Jones Beach where you will find bait shops, surf fishing, saltwater fish piers, and even a fishing tour. This place is heavenly for fishing lovers and here you can make many friends who love fishing like you. If you love to go fishing at night then get your night fishing permit and make the most out of your fishing trip. At Jones Beach, you will find fishes like weakfish, fluke, flounder, sea bass, blackfish, and porgy.
Lake Ronkonkoma
All those who love to get freshwater fish in their hook must choose Lake Ronkonkoma because here they will find freshwater fish in abundance. There is a huge pier where you can catch smallmouth and largemouth bass. The interesting thing about this place is that it is formed by ancient glaciers. This place is also featured in many renowned television shows. You must select this place if you wish to be part of something special when you are on Long Island.
Fire Island
Fire Island Reef is a popular fishing hotspot in Long island and a must to visit the place too. The reef is about 2 miles from the popular yet infamous lighthouse of Fire Island. Yes, this will increase your curiosity as who doesn't like to vast a lighthouse? There is a wide stretch and the reason is you will be able to enjoy catching a wide variety of fish. Here salt fish is available and you will be able to fish many of them. Some of the popular catches are striped bass, flounder, and porgies.
Bellow Pond
If you are visiting Long Island with your family and kids but still wish to enjoy fishing then Bellow pond is where you need to direct. This is a campground or stays park where you will be able to enjoy it with your family including kids. You can go for an entire family fishing trip by choosing Bellow Pond. Your kids can enjoy their own activities and you can enjoy fishing here. You can catch fish like bluegill, largemouth bass, and pickerel. These are popular long island sound fishing spots for those who love to enjoy their fishing trips with their entire family.
Long island is the place where you can travel with your family and enjoy a fishing trip. There are hundreds of amazing spots to try fishing this time. You can book your trip to Long Island online with Celtic Quest fishing, which is especially for fishing lovers. They have everything like booking facility, private charters, kids fishing day, fishing reportages, and much more to make your trip sound and full of fun. You can book your trip right now with them with just one click and enjoy it a lot.