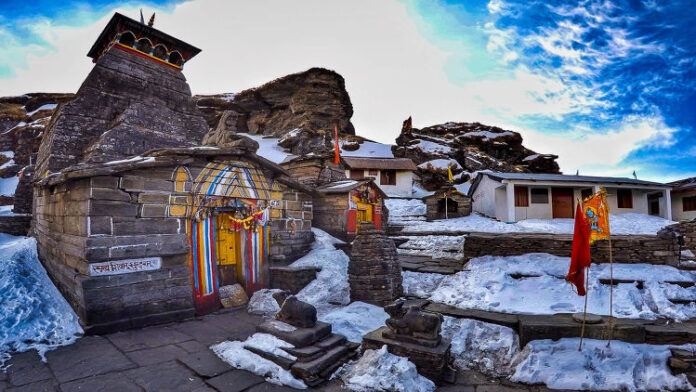 Introduction
Chopta trek is one of the very famous treks in Uttarakhand. In northern India, this Chopta trek is considered the one which is visited mostly by the people. The serene beauty of nature as well as the great Himalayas adds more beauty to the trek. Chopta is situated exactly in the Rudraprayag district in Uttarakhand, it is near the Kedarnath wildlife sanctuary, which lies under the Garhwal Himalayan range. You can choose roadways to visit here as well. 
The beauty of Chopta is so mesmerizing for all the visitors and they will fall in love with this place because of its heavenly beauty. This is a place that has a calm, peaceful, clean atmosphere. It is surrounded by wilderness. Chopta is a place that provides different trekking options and experiences to people. You can trek to Tungnath,
Chandrashila, Devariatal, Chopta Bugyal, Rohini Bugyal, Banya Kund, etc. You will be in the heart of Uttarakhand and you will be experiencing the true love of Mother Nature. You will receive the blessing of Mother Nature and you will feel that even by lying down on the lap of nature. Since Chopta is part of the Kedarnath Wildlife Sanctuary, it is in a way, home to many of the rarest Himalayan species. These species of flora and fauna are so rare to be seen and you will feel that you are at the peak of heaven.
Height & Weather
Chopta has a few hill stations which have an altitude of at least 8000 feet or above 8000 feet. It has an altitude of approximately 8790 feet. The mountain is completely covered with snow, and it is very beautiful to view it from a distance. Since it is a very high-altitude trek, it has weather that is so frozen throughout the year.
When to visit
During the wintertime, it will be appearing in front of the visitors just like an area covered with snow, appearing like a white land. During the summers, even though the scorching heat of the sun is piercing through the atmosphere this place remains cool, calm, pleasant, and elegant. So, whenever you are visiting this Chopta trek, it is always advised to carry heavy woolen clothes with you to make yourselves warm and comfortable.
Camping on the top
You can camp at Chopta and it will be a great experience that you receive in your entire lifetime. But for making a tent in this wilderness, you have to complete certain government proceedings. You need to seek permission from the forest department and sometimes you need to pay a separate fee for that even before you go there. This is a place that lies between Kedarnath and Badrinath, and Gopeshwar and Guptkashi. So, it is always better to choose roadways to enjoy such a great experience.
Who can visit
Kids, Youths, and even Elders can visit here. The people who are daredevils; the beginners to the advanced trekkers can visit here as well. There are so many attractions in Chopta like the world's highest Shiva temple situated at Thunknad, the summit at Chandrashila, the lake called Devariyatal, etc. You can also visit the Chopta market as well. In the wintertime, this place receives heavy snowfall. Whereas during the monsoon season, the presence of greenery and blossom of flowers will make this land good enough for the fairies and angels to reside in. This is a perfect place to visit in the summer season. But when you are coming here during the monsoon season, then you need to be very careful because sometimes there is a chance of heavy rainfall. Hence, you need to check about the weather conditions with the concerned authorities before planning a trip to Chopta.
Conclusion
In the monsoon time, pilgrims and visitors will be gathering in abundant numbers. As a part of their pilgrimage and love for adventure to the Thunknad Shiva temple. One important thing that you need to know about here is the electricity supply in Chopta. Chopta is an area that does not have any electricity because of the Kedarnath wildlife sanctuary situated nearby. You will be wondering how you will stay there without any lights or electricity, right? The hotel owners and other people make use of solar lights. If you need it then it is safe to carry batteries, power banks, etc. with you. If you are visiting there, then you need to start trekking in the early morning to avoid sunburn. You will be delving deep into the wildlife, especially during the early morning time. Do not miss any moment in Chopta.